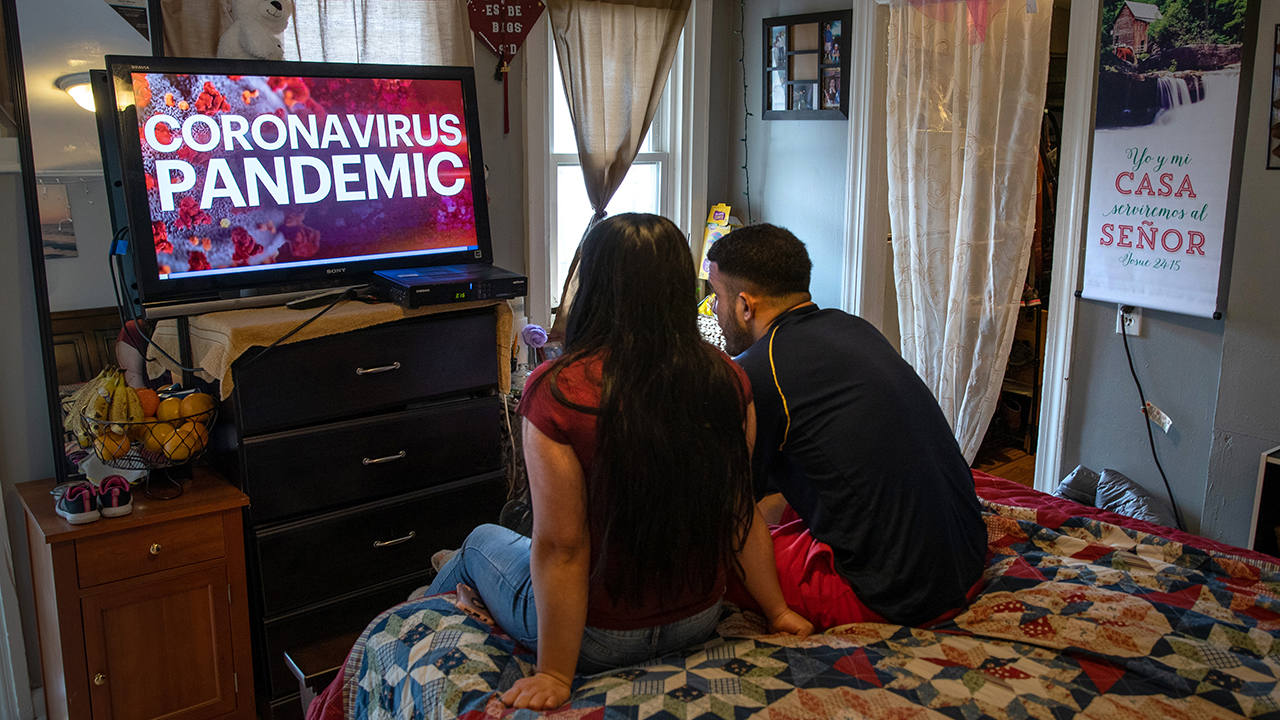 My entire career was with the newsrooms of the television broadcasting industry, but today, at age 75, I don't watch a lick of TV News, and I want readers to understand the hows and whys of my decision. First of all, it's just awful. Crime and bad behavior dominate the news, because those are easy topics to cover. The homogeneity of it all produces a subtle but dangerous undercurrent that life is dangerous all the time, and most of what's presented is shallow, repetitive noise.
Most of my life's work was in newsroom management or consulting on digital matters for broadcasters, and I considered myself well-informed. So, let's begin there, with being informed.
For the record, not watching television news of any sort doesn't automatically qualify me as being uninformed today. All I need is a simple news aggregator to READ about the things that interest me, including politics, foreign policy, social policy, Congress, etc. This only requires an internet connection. I actually think I'm better informed today, because I can sample whatever I wish without some editor standing between me and what's important. It takes a whole lot less time to read something than it does to watch the same thing on TV. Besides, maybe I don't need to see the whole report anyways.
Back in the day, it was easy to be informed. Since newsrooms were governed by the "objectivity" hegemony, one could — and I think safely — understand most issues simply by paying attention. Both sides were presented — usually — and life in the USA was governed by a moral code based on the golden rule. It may still have seemed like a firehose to some, but it was at least digestible in large gulps. That's not the case today, where a media-driven separation of peoples is the norm, one that comes with a fully loaded firehose for consumption. Each "side" has their own version of the golden rule, but the right's is so filled with propaganda that they don't even realize they're being duped.
Fox News, for example, is referred to as "right-wing media," which is patently absurd, for it assumes the existence of "left-wing media." This is done deliberately to deceive viewers into a victim role, because Fox is "fighting" to provide a mouthpiece for two groups: the wealthy (the silk stockings) and fundamentalist Christians. Hence, the truth is that Fox, et al, serve a propaganda role in distributing right-wing messaging as if it were "news." The wealthy, of course, don't really give a crap, except as they're able to present the source of their wealth as being free from restrictions and regulations. The fundamentalist Christians, however, believe Fox, et al, represent their faith, including their supposed ticket to Heaven in the afterlife. Think about that for a moment. Their minds will not be changed, and so we have a serious lack when it comes to news that is for everybody.
My book, The Gospel of Self, is based on what I knew behind-the-scenes as Executive Producer of The 700 Club in the 1980s. We used this attachment to eternity, among other things, to position The 700 Club (we wrote the playbook that Fox, et al, followed) as a voice for the unheard, the media company that represented Christians (right-wing Christians) in the country. That, too, was propaganda, and I knew it as an executive of the program. Just because we claimed to be "TV Journalism With A Different Spirit" didn't mean that such a concoction existed and, moreover, that it could borrow the language and systems of the news industry to make itself into what we wanted, to use our facilities to basically overthrow the government on behalf of the rich and mighty, and, of course, the church.
We had a secret handshake that we used with viewers known as "the language of Zion" — the grammar of the Christian faith. It's the language that you'll hear Sunday mornings in any Christian church. These are shortcuts that by-pass reasoning, for they translate within the convicted soul. After Sunday School and decades of sermons, when this "language" is used, it signals that what's being spoken of comes from — must come from — the gospel and the church. When people so predisposed actually hear these words coming from their television sets, they feel at home in paying attention. And as long as that framework can be maintained, any message — no matter how illogical — can be slid into place without discussion. In other words, faithfulness to the messaging of the right is tied to — in their minds — their salvation. Just put Jesus between you and the Covid vaccinations, and you'll be fine.
When leaders of enormous, often suburban, churches began sprinkling the idea of changing the world "for" Christ into their sermons, the political connection for their members was set. They joined forces with those from rural, uneducated America, and the die was set for the anointing of one of the most public reprobates in our history for President of the United States. I'm afraid that I played a role in this development, which is why my book was written as an apology.
The press has been tricked into supporting this two ways. One, by its insistence that religion rightly belongs as part of the deviant sphere of public discourse. In his remarkable book about the Vietnam War, Daniel Hallin created a helpful diagram of concentric circles to show the three spheres of influence that determine what the press (the Washington Press) covers or doesn't cover. There's the Sphere of Consensus in the middle, the Sphere of Legitimate Controversy just outside the middle circle, and the Sphere of Deviance on the outside. By categorizing religion as deviant, it doesn't require coverage, which is an argument against the myth, superstition, and interpretations routinely found in religious circles. As long as those exist, the thinking goes, religion doesn't belong in discussions pertaining to political discourse. The right turns around and complains that they are not deviant but a part of the very fabric of America's foundation no matter how much the establishment clause of the First Amendment is used to argue the opposite. The religion of the founders matters little in the running of our government, and if it did, it would certainly follow the dictates of the golden rule and not "to the rich go the spoils."
Deep in the shadows of all of this, lurks the connecting of righteousness with politics, and this is where we must ALL draw the line. A great many of these Christians — perhaps all of them — connect the modern day appearance of success and happiness with a future in Heaven. If one sees another that is successful and happy, one can rightly assume that they are in God's favor and therefore Heaven-bound. This has led to all sorts of mischief within the church, including the entire "freedom from vaccinations" embarrassment. They're dying at every turn, but at least they're in Heaven, right? Um….
And so, there is an enormous conflict in our culture today that exists as a divide between people, and television news plays a magnified role in all of it, because it just doesn't (and can't) truly understand what's taking place. So, they give space to a fallacy by never challenging the use of the term "right-wing media" and actually embracing it. We will never get to the truth by justifying a marketing slogan in the name of fairness. By giving space to the voices from this fantasy, the mainstream press — especially TV, with its built-in biases of appearance, marketing, inflection, guest choices, and ad-libbing — has failed magnificently to protect us from the very real harm (think 1/6/21) that's bubbling constantly beneath the surface today.
We cannot serve God and mammon.