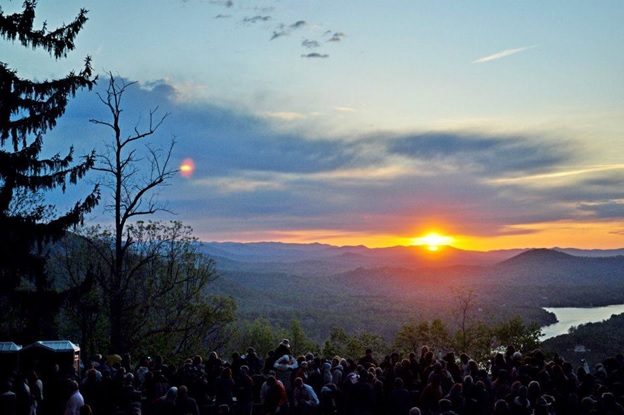 If so, what is it you believe? Is He a He? Is He the God of my youth who demanded absolute dedication and was ready to whack me if I even thought about stepping out of line? Or is He the love god, who is so full of mercy that all you have to say is "I'm sorry," and everything will be okay? And, what is your reaction to Him? Do you believe in the concept of sin and salvation, the act of redemption with God, so that you are guaranteed a seat at Heaven's table? What is it exactly that you believe about the rise of "Christian" political power these days? Does God want or need you to change things here on earth? Is that something God wants or needs from you? What about faith? In what is your faith based? Do you believe that God helps those who help themselves? Do you believe your behavior — after having discovered God for yourself — in any way can send you to hell? If so, what kinds of behavior? Do you believe it's your job to educate others about God and how to achieve the same rewards you have? Do you believe America is a "Christian" nation? If so, what form of Christianity is the "real" Christianity? What is that?
I personally don't believe that white Christian nationalists actually believe in God, certainly not the God presented in the Bible. They practice the "form of godliness" warned of in the Good Book. They are modern day Pharisees and Sadducees who, like their counterparts in Biblical times, just knew that the man Jesus could not have been their Messiah, because He was promised to THEM as one who would save THEM. The guy they saw was a mere carpenter, a rabble-rouser who was organizing people to a form of religious freedom that the Israelites didn't practice, a healer who served the needs of the commoners as well as those higher-ups who had crossed over to believe what their own eyes were seeing and what their ears were hearing.
Jesus told them of the Publican who gave of his need and was deemed righteous, while the Pharisee stood observing from a distance and said, "I'm glad I'm not like this Publican." He was found wanting.
What is it about religious extremism that feels so good? They "just know" that they're saved and therefore going to Heaven, and that emboldens them to speak their truth. Let me just say that God didn't care about Adam and Eve's truth, and He doesn't care about yours. There is only one God, and there is only one Truth. Jesus came to give freedom to all, not just those who call themselves the "elect." This is the great, anti-Christ deception they practice.
They will all perish as they must, for God does not suffer fools forever.
I mean, we're talking about God here, people. God. You know, the supreme being of the universe. The guy who created everything, and through whom we live and breathe and have our being. The same God who produced a method of redemption that applies to one and all, not just a select and self-appointed few. He said, "Many who call me Lord, Lord will in no way enter the Kingdom of Heaven" and this directly applies to this ENTIRE group. There is no fence, my friends. Either you believe God or you don't, and in my experienced opinion, this group falls into the latter. If it was any other way, their behavior would be significantly different. They would welcome the sojourner, feed the hungry, and care for the afflicted. We are judged, not by what we believe, but rather by what we practice, and these selfless practices are close to God's heart. It cannot be reasoned away, because it takes a false witness to convince them in the first place.
I recently saw a comment on one of my Facebook friends' stories that said, "I hate poor people, because their minds are only fixed on evil." This wasn't something this person made up in their own mind; it was taught and learned, and that's exactly where the problem lies. All of this is heresy, dangerous heresy for these people from any religious perspective. The trappings of mammon are having a field day with these Christian troops.
And now after 500,000 deaths from the Covid19 virus, we have to ask, where has God been in all of this? God is merciful, but He's also just. Who is truly surprised that we were delivered a deadly virus at the time of the rise of this Christian Nationalism heresy? I most certainly am not! I'm sorry if you lost somebody as a result (I did), but again we're talking about God, which I firmly believe is Life itself. Do you really think you can get away with sticking your thumb in Life's eye? Long-suffering? Yes, but not forever.
And now, with the approach of the 2022 elections, the GOP has turned off — for a season — any rationale for their own policies and are pointing their crooked fingers at the only strategy that works: focus their lies on everything that they view is wrong with the Democrats. As long as they can be presented as the enemy, the devil personified, there's no need to talk about what the GOP wants and needs. This is the arena chosen for USA politics, and it really resonates well with these fallen Christian groups.
Meanwhile, people are leaving this form of the faith, and there is great travail and disarray within the church, and the only place for them to begin to find their way out of the hole they dug for themselves is by answering the simple question posed in this thesis.
Do you believe in God?